Private investigators Melbourne, Victoria
Staff who genuinely care about you and your family
We never give up until every lead is exhausted
Private investigators Melbourne wide – who actually care and get results.
Melbourne Investigations is a full service investigator agency in Victoria. We do everything, from checking if your partner is cheating, to helping your teenagers stay safe.
Our investigation staff genuinely care about you and your family. We will treat you with respect and explain everything to you. You will be in control of your costs with our up front pricing.
And we never give up until we've done our very best to give you answers.
Call or SMS us on 0433 763 707 or email us to hire our private investigators Melbourne.
Private investigators Melbourne service list
We do every type of private investigation in Melbourne. No matter what your situation is, or the size of the job, we can help.
Why choose our private investigators Melbourne?
Being a private investigator is a privilege. Our customers trust us with their most personal stories. We understand how deeply important it can be to find a lost family member or make sure about a cheating partner.
We put our heart into every job and we don't give up until every clue has been exhausted. If the truth can be found, we'll do it. And we'll do it with respect and care.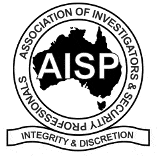 Melbourne Investigations are members of the Association of Investigators and Security Professionals. Our private investigators Melbourne are professionals who are fully trained and licensed in Australia.
Our staff are experienced and discreet, so nobody will know they are being investigated. We have access to special information sources, and we know how to sift through the data and follow the trail to your result.
And we promise there are no nasty surprises in our bills. You are always kept in charge with our up front pricing and time estimates.
What do our customers say about us?
I can't thank you enough for all your help. You have been such a great support, always calling me and checking to see how I'm going.
I still can't believe they found him. Thank you ever so much, it means a lot to me and our family.
You always responded to my calls and answered my questions, no matter what time. You took this case on with enthusiasm and diligence.
How much do private investigators Melbourne cost?
Every investigation is different. It's hard to give an estimate without knowing more about your situation. But we can say that using cut-price agencies usually doesn't get results. It's better to look for private investigators who charge fairly and have a solid reputation.
The first step in figuring out your cost is to talk to us. We'll help you work through what services you need, how long it should take and what the cost should be.
There are no obligations. We are always ready to work within your budget, and we are always up front about our pricing.
Want to know more? Read our guide to private investigator costs.
Hire our private investigators Melbourne
Hiring a private eye can feel like a big step. Why not start with a confidential chat about what's going on? Call or SMS Melbourne Investigations on 0433 763 707 or email contact@melbourneinvestigations.com.au.