Surveillance Private Investigator Melbourne wide
Investigate suspicious behaviour or find out where people go
Are you worried you are being followed or watched? Do you feel threatened? Perhaps there is suspicious activity going on near your home or business.
Or do you need to know where a child or partner goes, who they meet or what they do?
The Australian private eyes at Melbourne Investigations can help. Our staff can conduct detailed private surveillance in Melbourne to look into behaviour you are concerned about or need to know.
Unusual parked cars or people loitering nearby.
Being followed or feeling you are being watched.
Vandalism, graffiti or theft.
Finding out where a loved one or other person goes and who they meet.
Our private investigators are trained and equipped to carry out discreet surveillance throughout Melbourne. We can watch for any suspicious activity you are concerned about, or follow your person of interest to discover their activities and who their contacts are.
Professional covert surveillance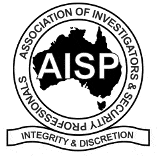 Our membership in the Association of Investigators and Security Professionals reflects our commitment to conducting all surveillance jobs with integrity and professionalism. Our Victorian private eyes understand Australian privacy laws, and will ensure your surveillance is carried out legally. We will also keep you informed of progress so you always know exactly what's going on, and can optionally provide you with a full report and any photo or video evidence we obtain.
The staff at Melbourne Investigations are trained in security matters. If you are concerned about suspicious activity, we can provide a private security consultation in your home or office to advise you on what precautions could be useful.
Surveillance for Melbourne teenager safety
Get peace of mind by knowing where your kids go
Parents want their children to grow up safely and wisely. But sadly, some parents have reason to worry about their teenager's behaviour.
We care for families

Melbourne Investigations believes families are deeply important. We genuinely want to help your family and teenagers stay safe.
Are you concerned about where your teens go, who their friends are and what they do? Do you think they might be in trouble? The agents at Melbourne Investigations can carry out discreet private surveillance on Melbourne teenagers to observe what is really happening in your childrens' lives.
Getting involved in drink and drugs.
Dangerous friends or getting mixed up in crime.
Sexual activity and risky behaviour.
Many parents in this situation don't know what to do. At Melbourne Investigations we believe an important step in helping your children is finding out the unbiased facts.
Our private investigators can help you find out who your children's friends are, where they go and what they really do. We will be careful not to let your children know they are being observed at any time. The privacy and safety of your teens will be our priority. Our Melbourne private eyes can optionally provide a full report or DVD of video footage showing where your teenager is going and who they are meeting with.
Start your private surveillance in Victoria
If you are in need of private surveillance, are worried about your teenagers or are concerned you are being spied on, contact Melbourne Investigations. We can arrange a confidential discussion about your private surveillance needs. We can be reached on 0433 763 707 or contact@melbourneinvestigations.com.au.